George is one of our amazing volunteers at APACE who turns up week in, week out to help in our quest to grow, promote and establish local native plants within the Perth area. George is an ex-Water Corporation employee, always with stories to share, a cheerful smile and a great conversationalist. This is the story of how he came to be involved with Apace some 8 years ago and why he does what he does.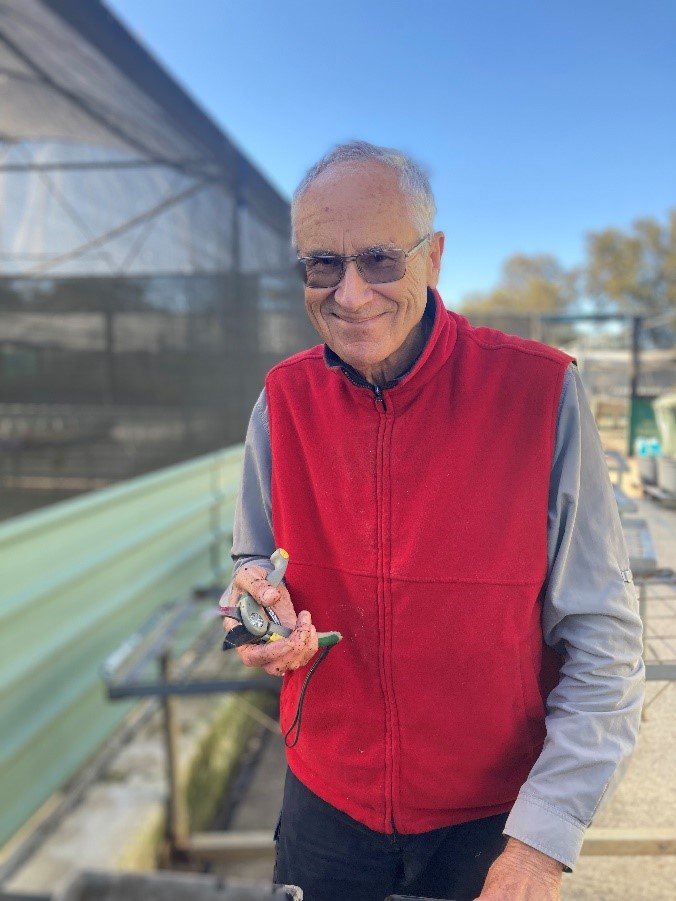 I asked George how he started at APACE.  He said he first came to APACE many years ago to buy plants supplied through the subsidy program.  From that point on he had the idea that the nursery would be a wonderful place to work in as a volunteer. It was only after he retired after 33 years working in various engineering roles at the Water Corporation that he enquired about volunteering opportunities with Apace and he was duly signed up.  He also joined Fremantle Volunteer Sea Rescue, another local and vibrant community-based organisation, at the same time.  George commented 'out of the 100 million things you could do, APACE fitted the bill for him' because it was local, active, community based and also provided a great opportunity to learn about native plants.
As a volunteer, George said he finds the work therapeutic and very much enjoys working with the committed and very friendly employees and volunteers from a wide range of backgrounds.  In the nursery, varied work includes potting on, grading and condensing nursery stock and stock maintenance and there is always the all-important break for morning tea.
There's also the chance to get out on site on occasions for planting and maintenance work. One of George's favourite sites is the East Fremantle foreshore where he has been involved in planting and weeding, as well as opportunities to interact with the community and promote APACE.
George's interest in volunteering with community-based organisations actually started in 2007 when he joined a small team of Water Corporation volunteers seconded to work on an irrigation project in a remote rural region of Ethiopia.  George found he was able to utilise his engineering design and construction skills in a very challenging work environment in an amazing part of the world.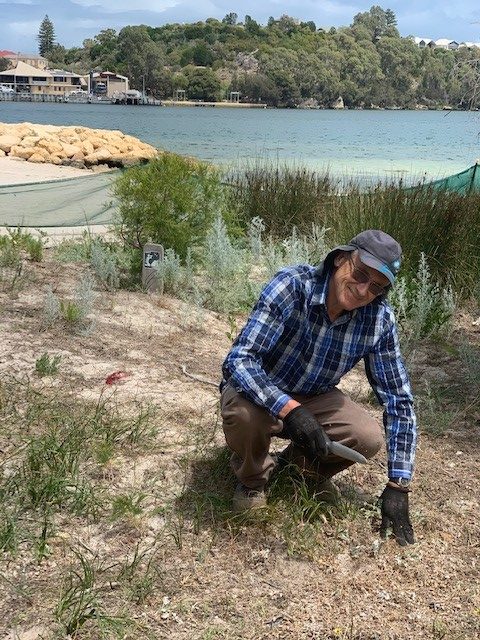 George also signed up for a plot in the APACE Community Gardens when he started his volunteering work at the nursery.   He has found that having a plot in Perth's oldest Community Gardens has provided a great opportunity to grow heirloom vegetables and has found this has added to his enjoyment in his work in the nursery. He has also been able to use his knowledge about water systems to assist in making the irrigation in the garden more water efficient. He also served on the management committee at APACE for 3 years.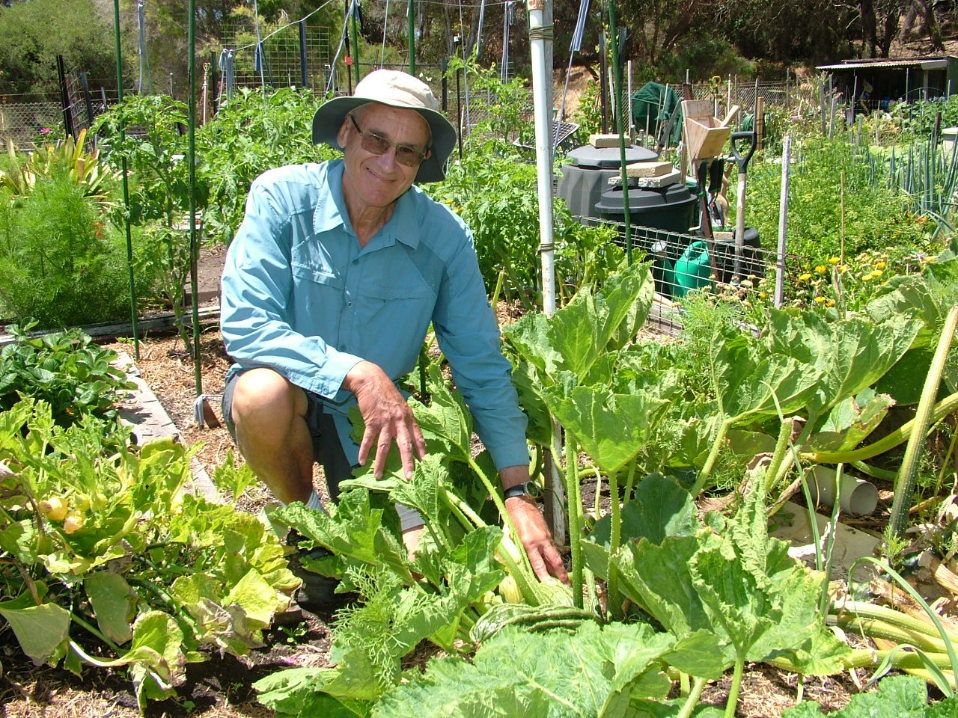 George finds that whilst working at APACE provides some structure in the week, his volunteering can be put on hold while George and his wife Pri visit grandchildren, travel or go on bushwalks. George and Pri both appreciate varied landscapes and, in their travels, have visited National Trust gardens in the UK as well as ancient irrigation systems in Andalusia in Spain and have walked in the Dordogne Region in France and along mountainous coasts in Italy, Crete and Turkey.
Thanks for continuing to support APACE George, we love your lively conversations and having you as part of the team.
If you're interested in volunteering at APACE, email Admin@Apacewa.org.au with your background, interests and availability.